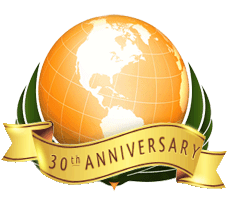 Institute for Multicultural Counseling & Education Services
A Private Non Profit Organization Associated with DPI/NGO




with ECOSOC Status of The United Nations for Human Rights
PROGRAM
The purpose of the Legal Advocacy Program is to increase immediate and long-term safety for victims of domestic violence, sexual assault, and stalking by providing civil and criminal legal advocacy, crisis intervention and information and referrals. IMCES works with survivors of domestic violence, providing culturally appropriate intervention, treatment and education.
WHO IS ELIGIBLE?
Residents of Los Angeles County

Families with minor dependent children and indigent single persons who qualify to receive temporary cash assistance

Program participants must be at least 18 years old, low income, and/or currently receiving CalWORKs or GR cash assistance or eligible to receive services

A victim of domestic violence — current or past
SPECTRUM OF SERVICES
Educating clients about their legal rights

Preparation for court (restraining orders, child custody, visitation, divorce, paternity, immigration, etc.)

Advice, information and assistance with family law cases including, but not limited to dissolution of marriage, legal separation, common law marriage, allocation of parental responsibility, and protection orders

Necessary paperwork is available for participants

Crisis intervention, advocacy, and support from a Legal Advocate

Information and referrals to legal, community, and emergency resources
PROGRAM
IMCES is committed to supporting the movement toward mental health reform and ending the stigma associated with mental illness by bringing awareness of the problem to the world-wide community.

The World Health Organization (WHO) & the United Nations (UN) have announced a Human Rights Emergency declaring depression as a number one global burden of disease. People with mental disabilities around the world face discrimination, violence, and abuse. Even in America, one in four people are living with mental illness. Many will not seek help due to Fear of Stigma & Discrimination.
GET INVOLVED
We invite the community to join our collaborative efforts by participating in our Stigma & Discrimination Reduction Program.

Complete our cultural stigma survey.

Get involved with our advocacy & community education activities.

Supporting California's mental health movement at www.EachMindMatters.org

Raise awareness and engage in conversation by wearing the lime-green ribbon. ​(Green represents the national color of mental health awareness symbolic of vigorous life and flourishing health as well as our efforts to overcome the stereotype, stigma and discrimination associated with mental illness.)