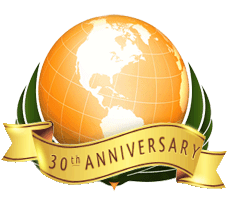 Institute for Multicultural Counseling & Education Services
A Private Non Profit Organization Associated with DPI/NGO




with ECOSOC Status of The United Nations for Human Rights
Tom Eversole MA BUSINESS, BA ENGLISH
Thomas M. Eversole is co-founder and CEO of the American Egyptian Scientific Collaborative (AESC), a California based not for profit company. AESC has been organized specifically to facilitate transfer of vaccine development technology to the Middle East, to raise funding for research and development, and to direct related international activities. Mr. Eversole is a graduate of the University of Southern California with a B.A. in English, he spent a postgraduate year in French language study at the Alliance Française, Paris and has taken numerous business and management courses.
Malak E. Eversole PH.D.
Dr. Eversole has been involved with higher education for the past 48 years, serving both in teaching and executive administrative positions at private and public postsecondary institutions including the University of California, Los Angeles, and Scripps College, in Claremont. As a Higher Education Consultant, she served as a site reviewer for the State of California's Department of Consumer Affairs Bureau for Private, Postsecondary Education (BPPE). Dr. Eversole has served as the IMCES Board Vice President since1998. She became a member of the Under-Represented Ethnic Populations (UREP) Eastern European and Middle Eastern Subcommittee, County of Los Angeles Department of Mental Health in 2008.
Dr. Eversole holds a Doctor of Philosophy degree and a Master of Arts degree from the University of California, Los Angeles, and a Licence es Lettres from the University of Alexandria, Egypt (graduated Summa Cum Laude). She is fluent in Arabic, French and English. She was awarded the Graves Award in the Humanities administered by Pomona College and the American Council of Learned Societies (1979). The award was "intended to encourage and reward outstanding accomplishments in actual teaching in the humanities by younger faculty members."
Anthony Bozanic CPA
With more than two decades in the accounting industry, Anthony specializes in auditing entities operating in the highly regulated environment of non-profit organizations. Anthony is extensively trained in Non-profit OMB A-133 yellow book audits as well as revenue recognition accounting and stock based compensation issues. He also has extensive experience with the SEC and 1934 Act Filing and audits of commercial enterprises.

Anthony graduated with honors from the University of California – Santa Barbara with a Bachelor of Arts in Business Economics. Anthony is active in the community, serving as Treasurer of the non-profit organization, Institute of Multicultural Counseling and Education Services. Anthony has served as a mentor to teens through the Los Angeles Conservation Corps.
Yervand Grigoryan

PH.D.
More details about Dr. Grigoryan coming soon.