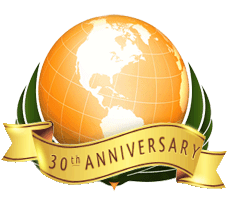 Institute for Multicultural Counseling & Education Services
A Private Non Profit Organization Associated with DPI/NGO




with ECOSOC Status of The United Nations for Human Rights
In our globalized world, we recognize that our health/mental health profession is charged with the responsibility of being accountable for best practices. Therefore, I promote the scholar-practitioner model as one best practice. Accordingly, every year, we conduct international cross-cultural research on a different topic, considering indigenous as well as other practices in the focus of our research. Currently, we are conducting research on "Approaches to Diversity".
We invite other professionals in our field from around the world to participate in data collection and analysis. The aim of the research is to identify best practices to be shared on a global level. The outcome of past years' research has been presented in international conferences and at the United Nations.
Cross-Cultural Research at IMCES
Cross Cultural Research Team Meeting at IMCES
Re: Invitation to Collaborate in our International Cross-Cultural Research Project:
Approaches to Diversity
Dear Colleague,
Our organization, the Institute for Multicultural Counseling and Education Services, Inc., (IMCES) is a private, non-profit community clinic in Los Angeles, California, USA. Our clinic is committed to providing high standard services to our community in two domains:
One, clinical service delivery for our culturally diverse population;

Two, professional workforce development/clinical training program for mental health professionals.
As part of our American Psychological Association (APA) accredited clinical training program, IMCES's doctoral interns and postdoctoral residents have the opportunity to participate in and to conduct cross-cultural international research. This year we selected "Approaches to Diversity" as the subject for our research. Diversity is a reality of our evolving world. However, our approaches and ways of handling diversity lead to different outcomes. For example, managing diversity in a variety of contexts ranges from "destroying those who are different" to "including those who are different." This study aims to assess the existing differences among ways of approaching diversity in many contexts while recognizing the influence of unconscious biases and the effect of systemic social constructs.
The study is designed to find out how individuals from different cultural backgrounds in various communities respond to "diversity" and to recommend action toward management of differences. Also, the study is designed to find out what factors may contribute to the motivation or underlying reasons for the attitude or action toward diversity.
The overarching objective of the study is to identify and promote best practices: in this case, how best to manage diversity nationally and internationally.
I am inviting your critical thinking and collaboration in joining us to raise awareness about approaches to diversity around the world especially in this time and era. I am hoping that the outcome of this study will provide us with greater understanding to be able to proactively be prepared to manage our evolving world of diversity more effectively. We have the possibility of publishing the results of the research and, obviously, your contribution would be included and acknowledged. Our collaboration may also lead to ongoing cross-cultural international research on other subjects.
Please be advised that our research meets the federal guidelines to be administered to our subject populations in the US. We would also like you to ensure this study will meet any standards set forth by your governing bodies.
The survey is available through SurveyMonkey at:
I would appreciate your efforts in using your network to extend the possibility for diverse participation in our study. Distribution may include but not limited to academic, clinical, or general public; specifically anyone over the age of eighteen. This would assure diversity of participation for better outcome.
Looking forward to your positive collaborative response and sharing this meaningful professional responsibility at this pivotal time.
​
​
​
​
​
​
​
Dr. Pir
Tara Pir, PhD
CEO/President