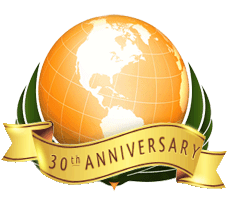 Institute for Multicultural Counseling & Education Services
A Private Non Profit Organization Associated with DPI/NGO




with ECOSOC Status of The United Nations for Human Rights
One of the major high standard services provided by IMCES is workforce development/clinical training programs. Our clinical training programs include the discipline of Psychology as well as Social Work and MFT. Under Psychology discipline, our clinical training programs include Doctoral Internship and Postdoctoral Residency.
IMCES has a long history of providing specialized pre-licensed training. Our clinical training program is designed to promote the specialty area of "community mental health." Our training is focused on an integrated model of service delivery. We provide our therapists with culturally proficient assessment and intervention training in addition to advocacy, outreach and engagement tools needed to promote wellness for individuals, families and the communities in which they live.
IMCES offers education and clinical training opportunities commensurate with clinical services based on the State of California's Board of Psychology, American Psychological Association (APA) and the State of California's Board of Behavioral Science.
APA
Accredited for:
and
Postdoctoral Residency Program
​
Commission on Accreditation:
American Psychological Association (APA)
750 1st Street, NE
Washington, DC 20002
(202) 336-5979
O

ur Mission & Commitments
IMCES is a private, non-profit community clinic founded in 1989 by Dr. Tara Pir, aka Tahereh Pirhekayaty. Under her leadership, IMCES has become associated with the Department of Public Information / Non-Governmental Organizations (DPI/NGO) for human rights and has earned special consultative status with the United Nations' Economic and Social Council (ECOSOC). The mission of IMCES is to promote human rights and social justice. Equal access to health and mental health services in our society is the human right of all. At IMCES we are committed to level the ground for all to walk on. Dr. Pir's commitment to social justice and human rights is demonstrated by her development and implementation of high standard services to our community in two domains:

Clinical service delivery for our culturally diverse population.


Professional workforce development and clinical training programs for mental health professionals.

This means we provide highly effective, culturally and linguistically competent services to the most needy, underserved populations in our community by professionals who are trained to the highest standard of practice. Dr. Pir led the Institute to become one of the few outpatient community clinics designed specifically to treat the varied needs of the underserved, culturally and linguistically diverse communities of Los Angeles. Every year, IMCES serves thousands of individuals and families who have been identified to be 100-200% or more below the poverty level.​
IMCES offers a variety of clinical programs developed to reach children, youth, families, and adults who have many barriers to their wellness, success, and sustainability within the community. IMCES is committed to helping underserved members of the community overcome adversity, achieve independence, and create sustainable and meaningful lives for themselves and their families.
IMCES provides culturally proficient services to its clients based on the proven success of integrative model of service delivery through the utilization of prevention and early intervention strategies. IMCES makes a lifelong commitment to promote responsiveness to the need of our culturally diverse communities including ethnicity, age, and sexual orientation of all people from unserved and underserved populations. The agency is amongst the most culturally proficient service providers in the county, providing linguistically proficient services in ten different languages including Arabic, Armenian, English, Farsi, Hebrew, Korean, Russian, Spanish, Japanese, and Tagalog. We honor and respect the many different customs that cultural and ethnic diversity brings forth. At the same time, IMCES contributes to the wellness of our community, while promoting social justice and striving to eliminate the stigma, discrimination, and disparity associated with health and mental health services in our community.