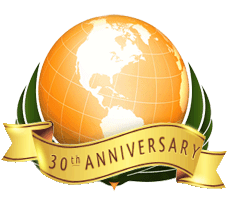 Institute for Multicultural Counseling & Education Services
A Private Non Profit Organization Associated with DPI/NGO




with ECOSOC Status of The United Nations for Human Rights
PROGRAM GOAL
IMCES is committed to helping stop domestic violence and creating a safe environment in our communities. IMCES works with courts, probation departments, and shelters to facilitate effective, comprehensive, and coordinated community responses to domestic violence. IMCES provides counseling, case management, advocacy, and full-scope legal services to victims of domestic violence.
SPECTRUM OF SERVICES
IMCES offers a broad spectrum of stigma free culturally sensitive and linguistically appropriate services. Our direct services to eligible client include:
Individual counseling

Licensed therapy

Support Group—Art workshops

Domestic violence education

Life skills education

Advocacy

Case management

Crisis Intervention

Court accompaniment

Linkage to community resources
Assessment & Intervention

Individual therapy'

Case management
Family law

Restraining Order

Citizenship

Immigration - VAWA and U-Visa applications

Employment law

Landlord/Tenant

Consumer law

Benefits Access Assistance


OUTREACH & ENGAGEMENT
Community presentations for organizations, schools, faith-based programs, and churches.
LOCATION
Our services are delivered in District 2 and District 5 clinics and in the field including shelters and homes.
LANGUAGES
We provide services in the following languages: Armenian, Russian, Farsi, Spanish, Tagalog, and English​.
WHO IS ELIGIBLE?
Residents of Los Angeles County.

Families with minor dependent children and indigent single persons who qualify to receive temporary cash assistance.

Program participants must be at least 18 years old, low income, and/or currently receiving CalWORKs or GR cash assistance or eligible to receive services.

A victim of domestic violence -
current or past.