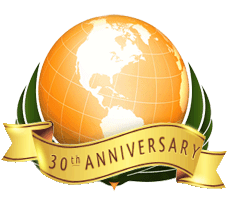 Institute for Multicultural Counseling & Education Services
A Private Non Profit Organization Associated with DPI/NGO




with ECOSOC Status of The United Nations for Human Rights
IMCES believes health and wellness is the human right of everyone.
Services are developed based on the principals of diversity, equity, and inclusion by design to be responsive to the complex and ever-changing needs of our underserved culturally diverse communities and to reduce disparities. Our philosophy is based on humanistic values and approaches. We promote whole health. Whole health of individuals includes physical, mental, spiritual, social, as well as community health. In addition, the spectrum of services includes prevention and education for the community at large, as well as early intervention (PEI) and comprehensive intensive care for individuals with severe mental illness (SMI). IMCES's clinical service integrates mental health with primary care, substance abuse, legal advocacy and social services for people of all ages, cultures, and ethnicities.
​
Dr. Tara Pir made a strong commitment to develop a high standard of clinical training to promote a specialty area of community clinic with an emphasis on an integrative model of service delivery for new and emerging professionals in the field of health and mental health.
​
We believe our over-arching goal can be achieved and implemented by integrative model of service delivery, which provides continuation of care and advocacy for clients in the context of community. Our clinical training program is designed as an effective and necessary professional workforce development to respond to our community's needs. Our operation is based on the principle of commitment to "excellence" and "lifelong learning," which promotes the high quality of our services to clients and community.
​
We operate based on the "system" theory and approach. We regard individuals in the context of systems including family, community, and society. Accordingly, we consider the individual and community as our client. We assess the needs of individual and community simultaneously and provide relevant interventions for both/all.
​
Integrated Model of Service Delivery