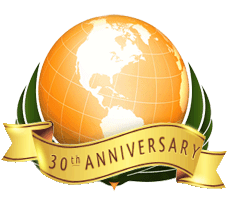 Institute for Multicultural Counseling & Education Services
A Private Non Profit Organization Associated with DPI/NGO




with ECOSOC Status of The United Nations for Human Rights
In-Home Outreach Counselor (IHOC)
IHOC provides direct services at agency site and in-home for families with functioning challenges, parenting responsibilities, crisis intervention, referral and linkage services, and intake evaluations.
Bilingual (English and Spanish) Required
Job Responsibilities/Qualifications include:
Masters degree in Social Work, Psychology, Marriage and Family Counseling or a closely related field.

Commitment to promote IMCES mission and cultural values in service delivery.

Experience with direct services (case management experience).

Experience working with high risk children and families and the Department of Children and Family Services' Family Preservation program.

Detailed oriented.

Sensitive to cultural diversity.

Well-organized, responsible, reliable, self-sufficient.

Proficient in computer skills.

Organization and time management skills are a must.

Good communication and writing skills.

Able to work in a team of diverse roles, disciplines, experiences and backgrounds.

In-home counseling.

Possible nights and weekend meetings with clients.

A reliable car with insurance is required in order to provide services in the field.
Please note that the ability to manage highly stressful situations is a prerequisite for this position, as stress is inherent in working with individuals with mental health and emotional conditions.
Please submit a resume and a letter of intent highlighting your qualifications and indicating how your professional experience, background, and interests match the available position to
The following benefit programs are available
to eligible employees:​
Holidays

Jury Duty Leave

Twenty Days of PTO annually for personal or professional leave

Health and Wellness (i.e. Yoga classes, Healthy lunches)

Medical and Dental Insurance

Merit Bonuses

Tax Deferred Retirement Program (403b Plan)

Vacation Benefits

Voting Time Off

Workers Compensation Insurance

Employee emergency fund in the form of small loans
Eligible employees in this organization are provided a wide range of benefits. A number of the programs (such as Social Security, workers' compensation, state disability, and unemployment insurance) cover all employees in the manner prescribed by law.
Benefits eligibility is dependent upon availability of funds and a variety of other factors. Details of many of these programs and eligibility requirements can be found elsewhere in the employee handbook.
* Some benefit programs require contributions from the employee, but most are fully paid by the employer. IMCES reserves the right to change or modify benefits at any time.
IMCES' goal is to achieve and maintain equal employment opportunities. It is the responsibility of all to conform to the letter and the spirit of all applicable Civil Rights Laws. IMCES is an Equal Opportunity Employer and is in compliance with Title VII of the Civil Rights Act of 1964 as amended, Age Discrimination in Employment Act of 1967, and the Rehabilitation Act of 1973, and employs without regard to sex, race, color, national origin, religion, age, handicap or status as a disabled or Vietnam-era veteran.
It is further the policy of IMCES to encourage vendors, contractors, affiliating institutions and others doing business with IMCES, to observe the principles of Equal Employment Opportunity. Additionally, it is the policy of IMCES to maintain a work environment free from discrimination based on race, color, religious creed, national origin, gender, sexual orientation, age, disability, genetic information, veteran/military status, marital status or other status protected by federal or state law, with regard to any term or condition of employment.